"The world is full of people who are bridge destroyers. They want to destroy the bridges that already exist. That's not me." [Rt. Rev. Archimandrite Fr. Robert F. Taft, SJ]
As an invitation was extended to me to contribute to this project, it seems appropriate to say a bit about myself for those who may not know or who perhaps have forgotten. Along with Pete Vere, I was also once affiliated with the SSPX and we became familiar with one another collaborating on projects in that area as well as a few others. I am almost certain that in discussing my background straddling the eastern and western ecclesial traditions with him that I am at least partially responsible for Pete venturing east in his spiritual journey. (So if for some reason that bothers you, go ahead and blame me!)
Many years ago, I was involved in apologetics but I have been distancing myself from that for about fifteen years now. Fundamentally this was due to the limitations involved in mere apologetics. However, there was also the  factor of too many involved in that endeavour revealing a disturbing degree of intellectual dependence on the Church's magisterium to try and navigate complex subject matter. There is also an equally disturbing tendency of not a few folks to try and dogmatically impose an artificial uniformity onto others which creates unnecessary divisions. This is hardly in line with "the common saying, expressed in various ways and attributed to various authors…recalled with approval: in essentials, unity; in doubtful matters, liberty; in all things, charity" (Pope St. John XXIII: Encyclical Letter Ad Petri Cathedram); ergo, I want nothing to do with that crowd.
Among the ecclesial areas I have done a fair amount of study in are the areas not often familiar to apologists or indeed many theologians. For example, what is involved in the principles of authentic dialogue? (It is one thing to throw the term around and another to actually understand what it involves!) What is and is not involved in a magisterial intervention and what is and is not considered (properly speaking) "magisterial"? What are the general norms of theological interpretation involved in properly understanding the theological qualifications of magisterial interventions? What are the situations where someone can take issue with magisterial interventions and the recognized methodology thereof? And furthermore, what sort of spiritual dispositions should be involved in all such endeavours? These are areas worth delving into and are among those I intend to address from time to time here at Where Peter Is.
I have observed over the years that there is a greater frequency of coarseness in discourse in society generally speaking. What is even more disappointing is that I see it just as prominent among Catholics who should know better. To quote the words of a soon-to-be canonized saint, "[i]t would indeed be a disgrace if our dialogue were marked by arrogance, the use of bared words or offensive bitterness" (Bl. Pope Paul VI: Encyclical Letter Ecclesiam Suam). While I will at times bluntly call out such things when I see them, that is as a rule not how I have preferred over the years to go about these or other matters.
I have also seen a growing coarseness in discourse among Catholics with the proliferation of labels intended to stigmatize others. It is my hope that all contributors to Where Peter Is reflect not only on the words I referenced from Pope John XXIII above but also these from Pope Benedict XV and Pope John Paul II:
"[It is] Our will that Catholics should abstain from certain appellations which have recently been brought into use to distinguish one group of Catholics from another. They are to be avoided not only as 'profane novelties of words,' out of harmony with both truth and justice, but also because they give rise to great trouble and confusion among Catholics." [Pope Benedict XV: Encyclical Letter Ad Beatissimi Apostolorum]
"There must be charity towards one's partner in dialogue, and humility with regard to the truth which comes to light and which might require a review of assertions and attitudes." [Pope St. John Paul II: Encyclical Letter Ut Unum Sint]
To be blunt, most of what passes these days for commentary in virtually any sphere be it political, social, ecclesiastical, or other such areas often does not interest me as I have no patience for the gimmicks of pundits, agenda provocateurs, and apologists of various stripes. As long as I feel that can be avoided here at Where Peter Is, I will from time to time make contributions to this website. The goal: to help light some candles of greater understanding amongst those of good will who participate on this page or who read the articles posted here by either myself or by others.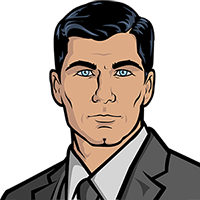 I have over twenty years of experience contributing writings in various mediums on a plethora of subjects from general Catholic and "traditionalist" style apologetics to more complex issues of a theological, philosophical, ethical, political, or social nature. My views do not fit neatly into any particular category.
I call fair balls and strikes on all subjects I write on. I do not believe in spin nor do I believe in being a mindless bot for any person or cause. (Even those I happen to support.)
Politically I could be called a Goldwater conservative in many respects, theologically I am ressourcement minded as a rule. I have roots in both the western and eastern traditions and both streams inform my outlook on ecclesial as well as other matters.
My Weblog: Rerum Novarum